| | |
| --- | --- |
| How We Work | |
---
We approach the building of a home by assigning a full-time working supervisor, plus a project manager dedicating ten to twenty hours a week to the project. Our field supervisors each have over ten years experience in upscale residential housing. They are skilled in all phases of woodworking, and are bright, personable communicators. They are backed by experienced carpenters and precision cabinet makers. By having our own carpenters, we insure that the project is kept on schedule, and that the craftsmanship from start to finish is excellent.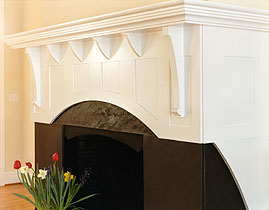 Together Jim Masterson and the Minglewood field supervisors schedule the subcontractors and materials, and help to coordinate the owners and architects on the hundreds of details. Ultimately, it is the managing of these details that determines how well the house gets planned and built. Our experience contracting custom homes insures that the process of building a house is fluid; you will have a partner who is determined to meet your needs and has the resources to do so. Our Minglewood team members dedicate ourselves to our work in a fashion infrequently seen today where production often takes precedence over craftsmanship.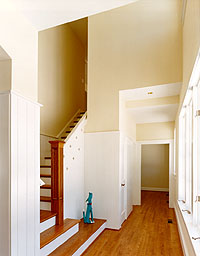 We've proven that we offer a quality product in a timely and cost effective manner. As workers for the past two decades and contractors for the past four years, we've developed strong relationships with other trades people. We've had the opportunity to study our competition's management styles and business decisions. We have seen poorly run jobs and well run jobs. We know who the best subcontractors are and we are prepared to compete in the marketplace. We offer first rate accounting services and accurate cost estimates. We strive to be helpful in the decision process of selecting materials.

---
Phone: (434) 978-1171
email
---
Copyright © 1997-2002 all rights reserved